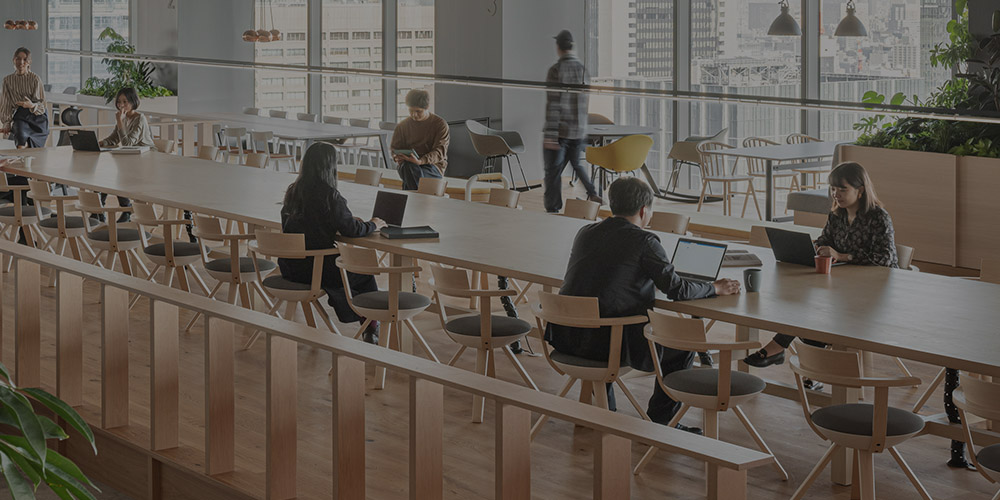 Brand Concept
Unleash Your Possibilites
Unleashing potential through data science and technology to contribute to the sustainable growth of our clients' businesses
Unleashing the talent and potential of the people gathered at DATUM STUDIO
As the brand concept of DATUM STUDIO is "Unleash Your Possibilities", employees and the company grow together. Our environment and culture are such that our employees can release their own talents and potential. By developing your strengths in various aspects of data science, data engineering, and data business, we hope to cultivate skills and career paths that enable our employees to create extraordinary value in the digital transformation era.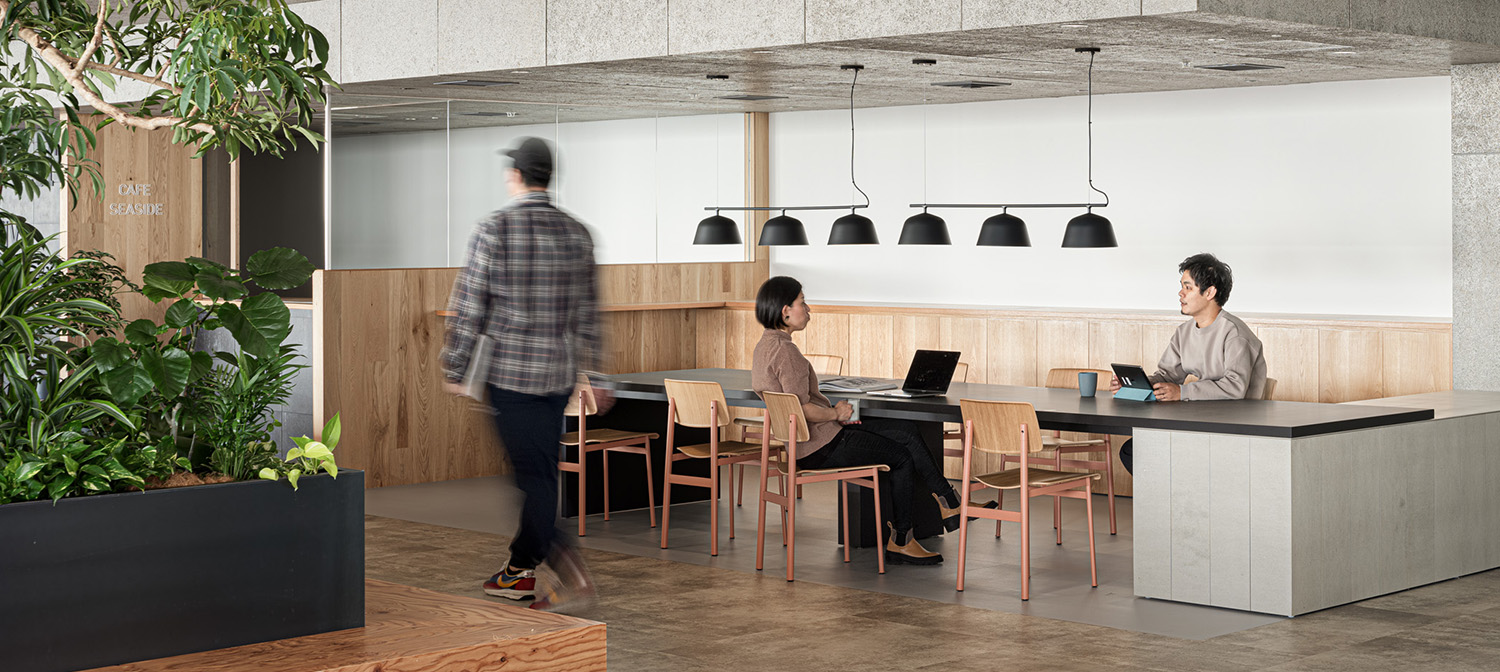 Understand the true synergy of business and data at DATUM STUDIO
To make optimum use of data in business, it is important to approach it from three perspectives: business, data science, and data engineering. We offer a variety of career development programs created with the objective of applying and further honing these three skills.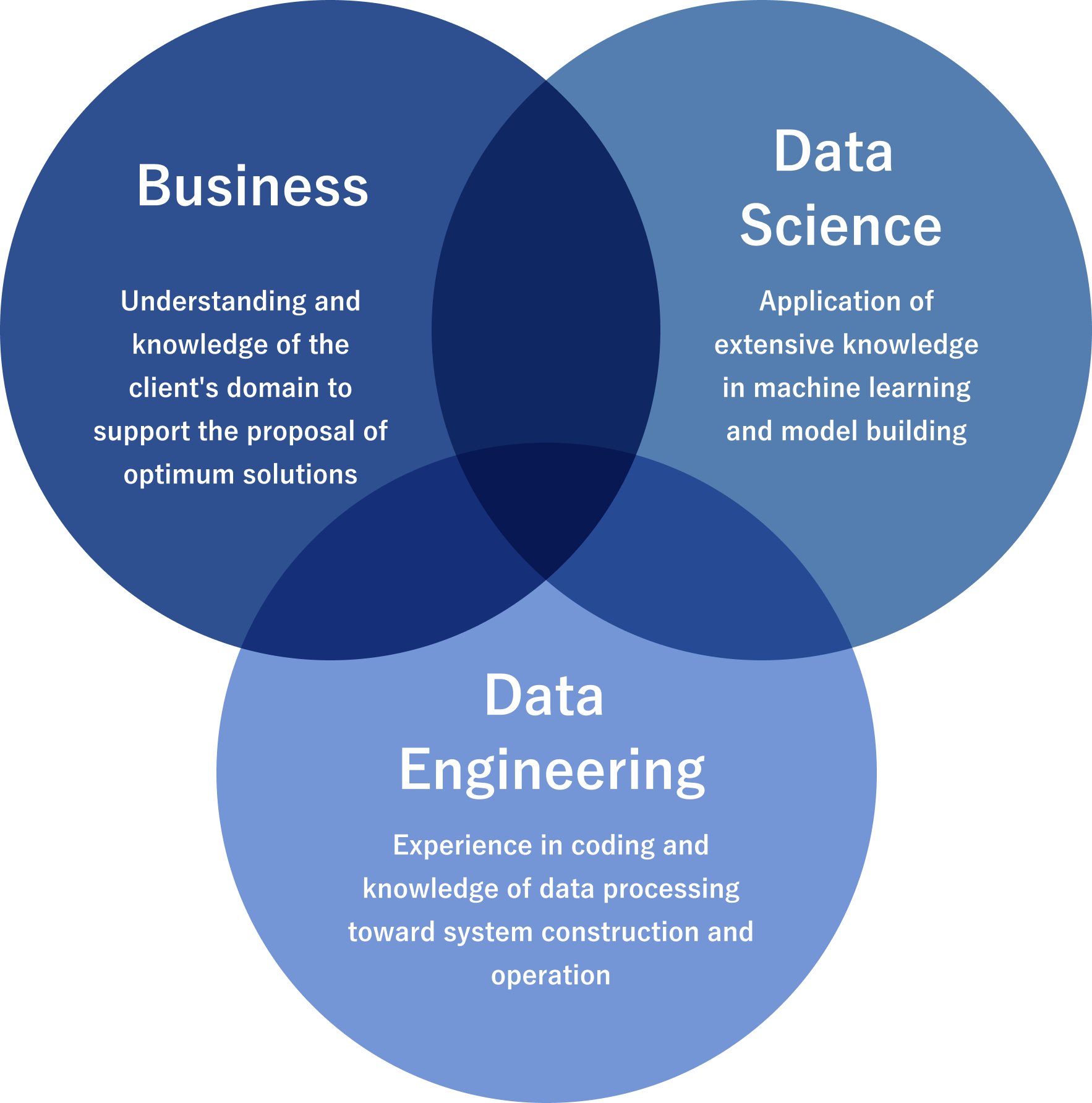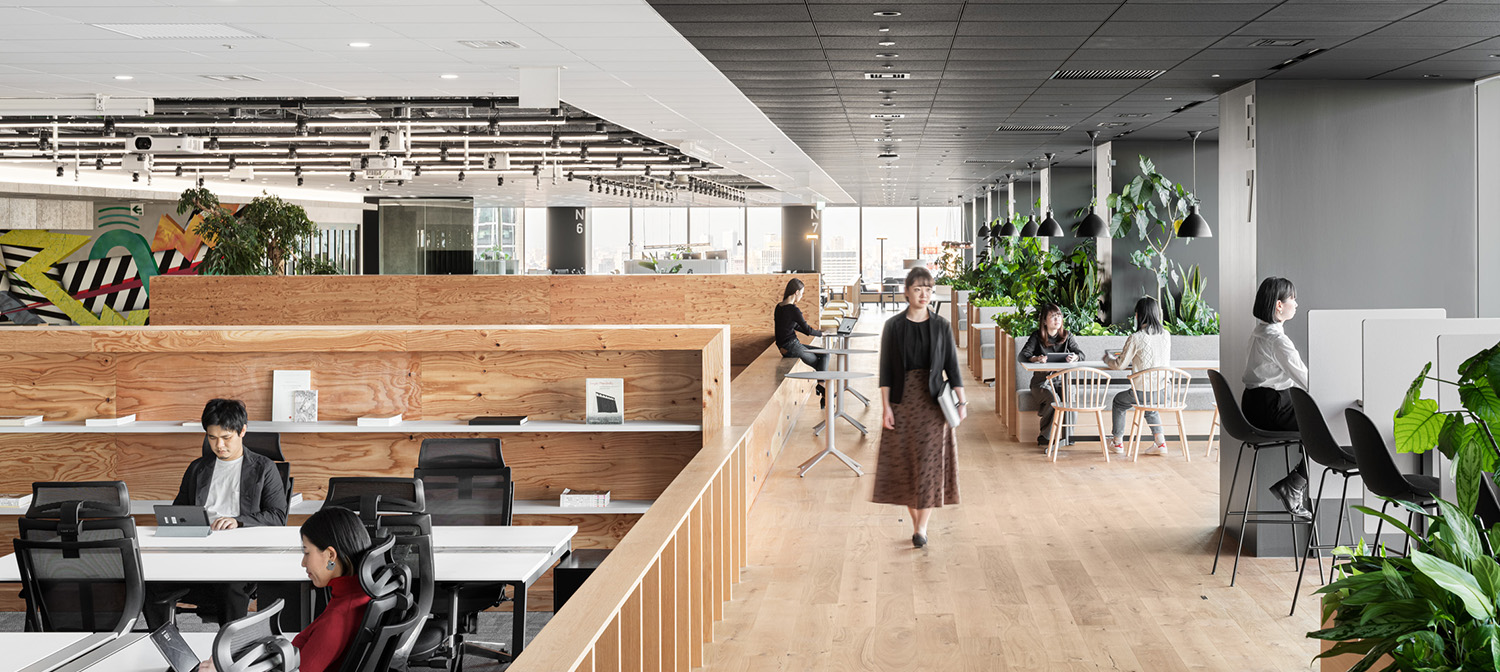 Organizational Structure
The department to which the engineers and data scientists belong is composed of three divisions. Assignments are determined according to members' preferences and current skills, and career paths are then designed.
Moreover, the CTO Office, staffed by technical leads in various areas such as analytics, project design, and site reliability engineering (SRE), provides various types of support for skill development.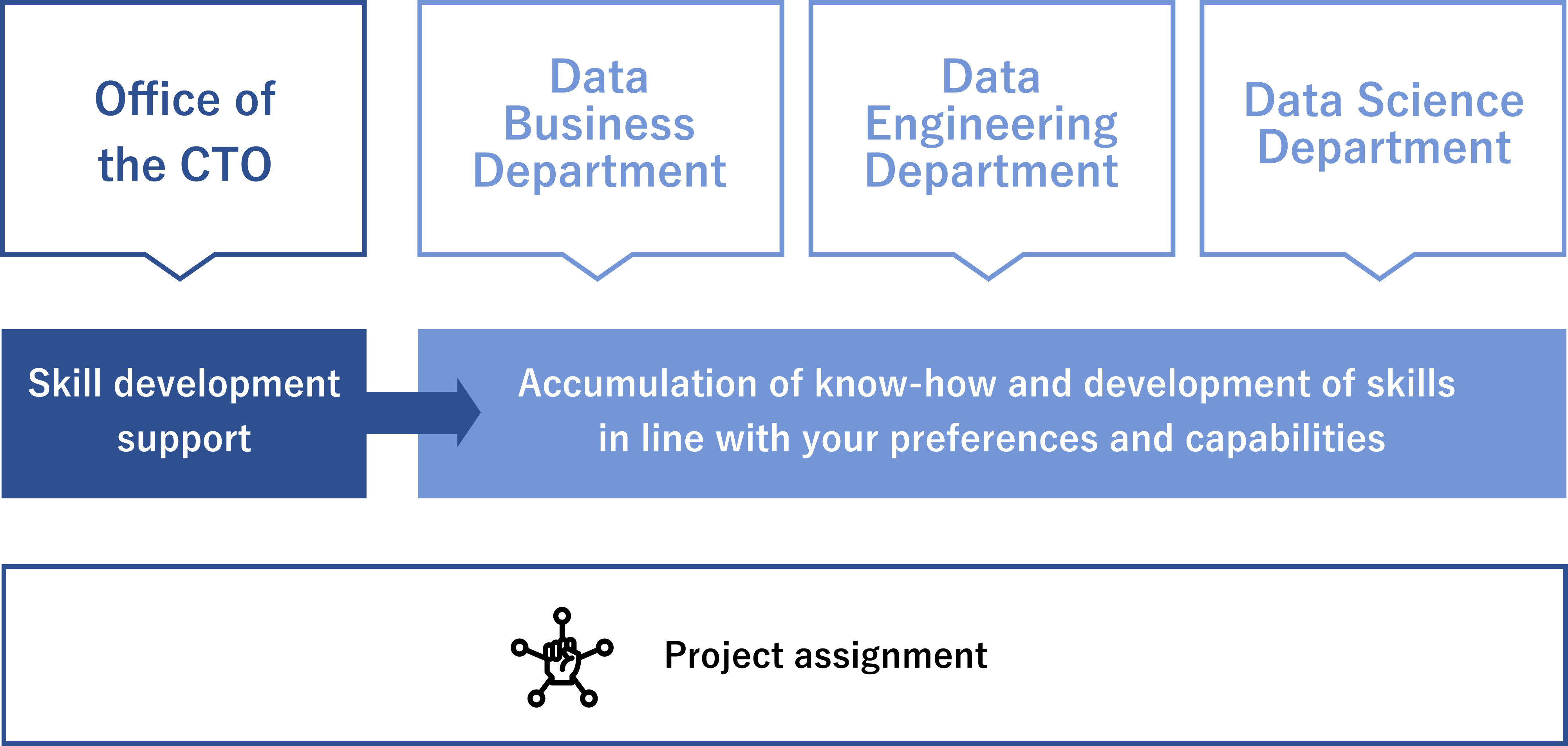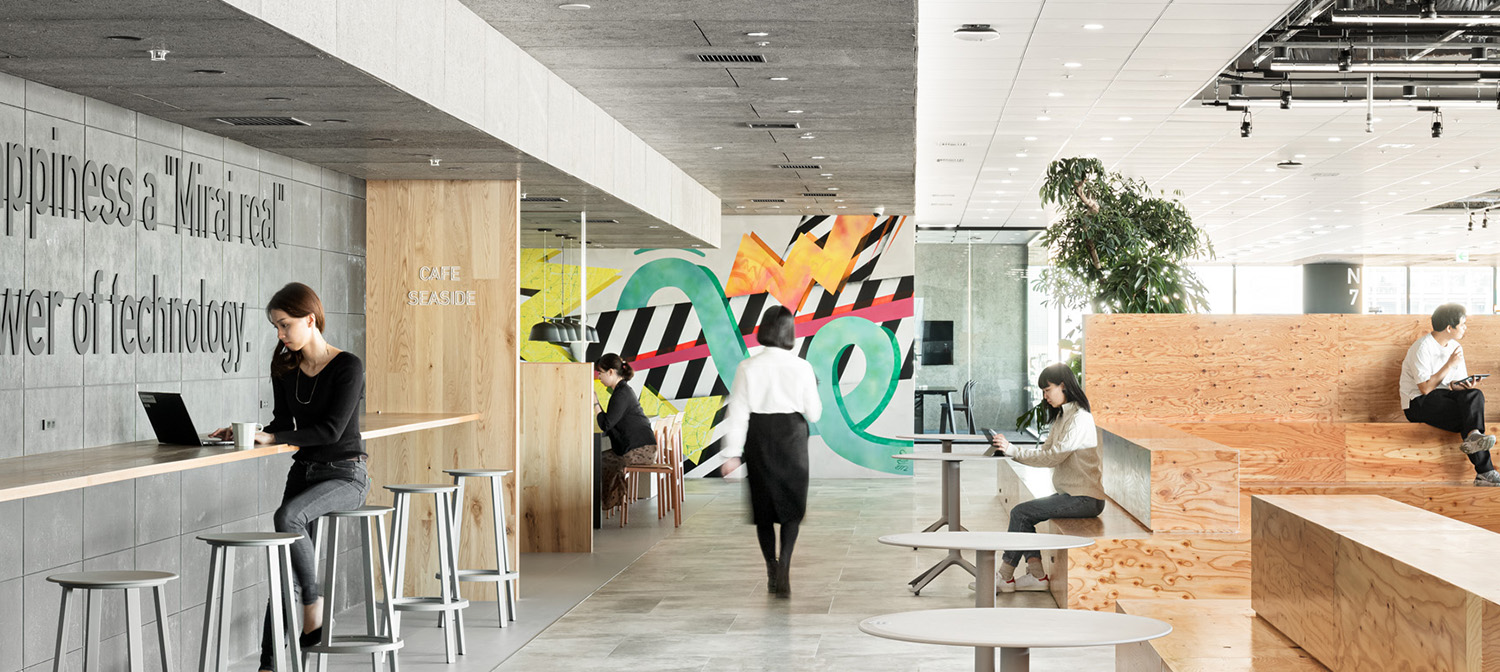 Upskilling
At DATUM STUDIO, we have a group of people imbued with the spirit of learning and taking on challenges, as well as an open culture. We share our knowledge through daily study sessions and leadership team meetings. We are also building a system on the dual axes of upskilling and business growth. This encompasses support for future skill development by accurately gauging each individual's skills and through projects aimed at utilizing those skills in assignments.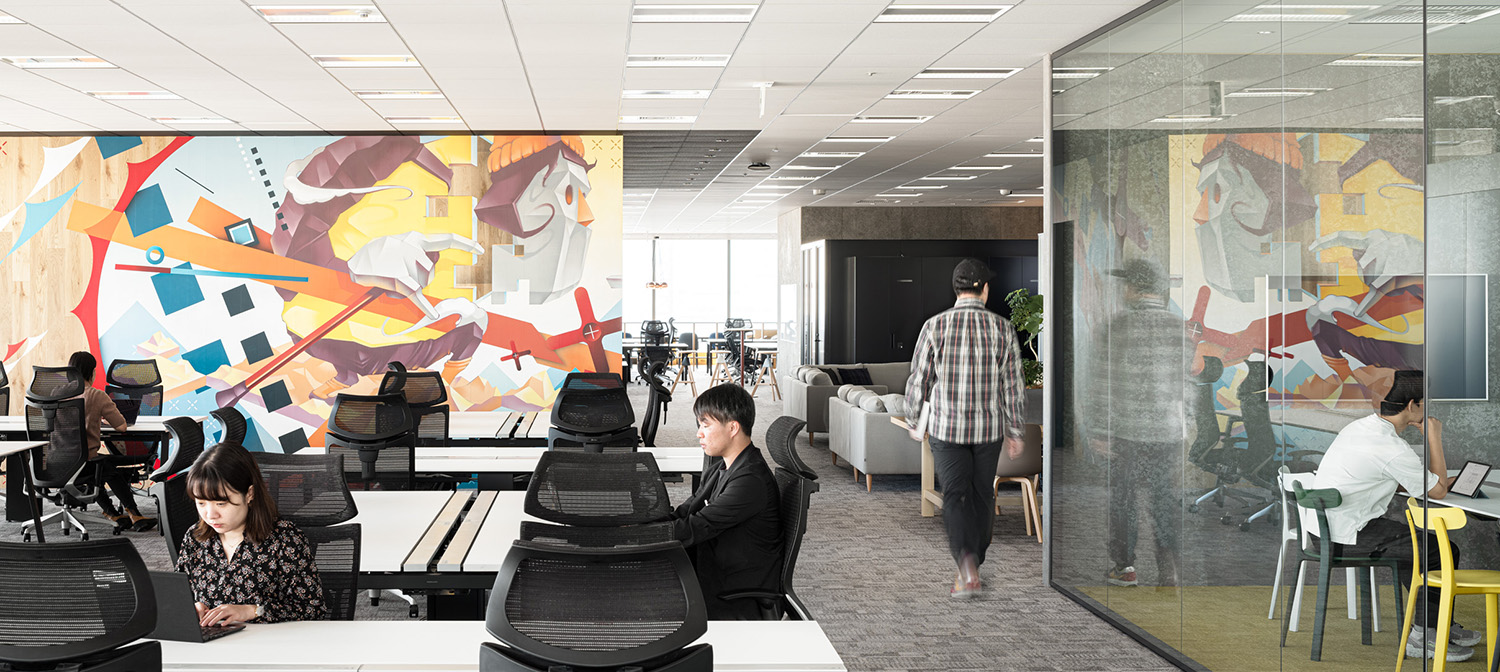 Various technology stacks
In the rapidly evolving fields of machine learning and AI, we are constantly incorporating the latest libraries and cutting-edge analysis methods.
Our forging of partnerships with various companies allows us to select the best technology for our clients, and we operate a system to acquire the necessary certifications.
Language:Python、SQL
DWH:Snowflake、Redshift、BigQuery
Data infrastructure:Parallel and distributed processing infrastructure such as Hadoop and Spark
BI tools:Tableau、Looker、Datorama
Cloud:AWS、Azure、GCP
ETL/ELT tools: Fivetran, Talend, AWS Glue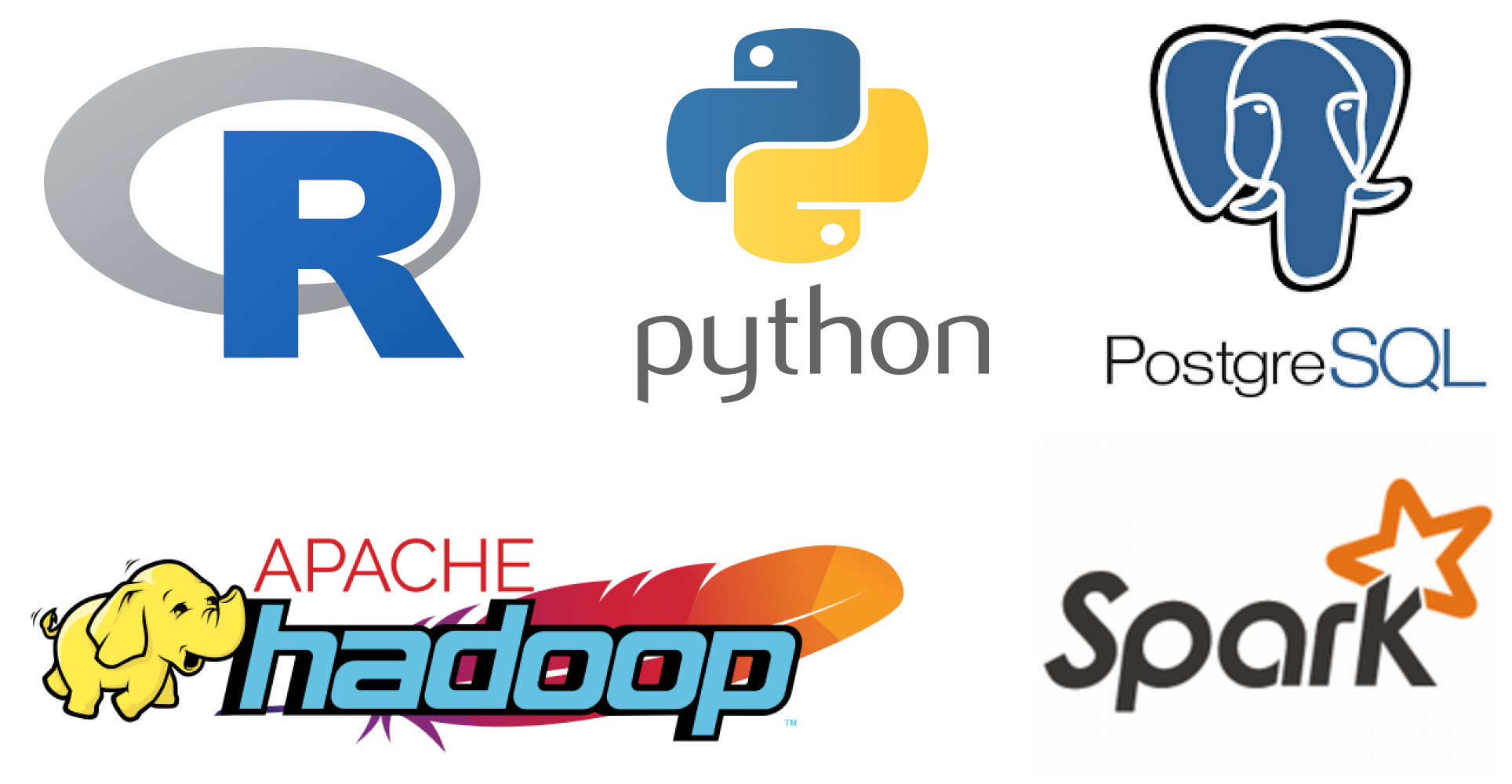 Continuous securing of partnerships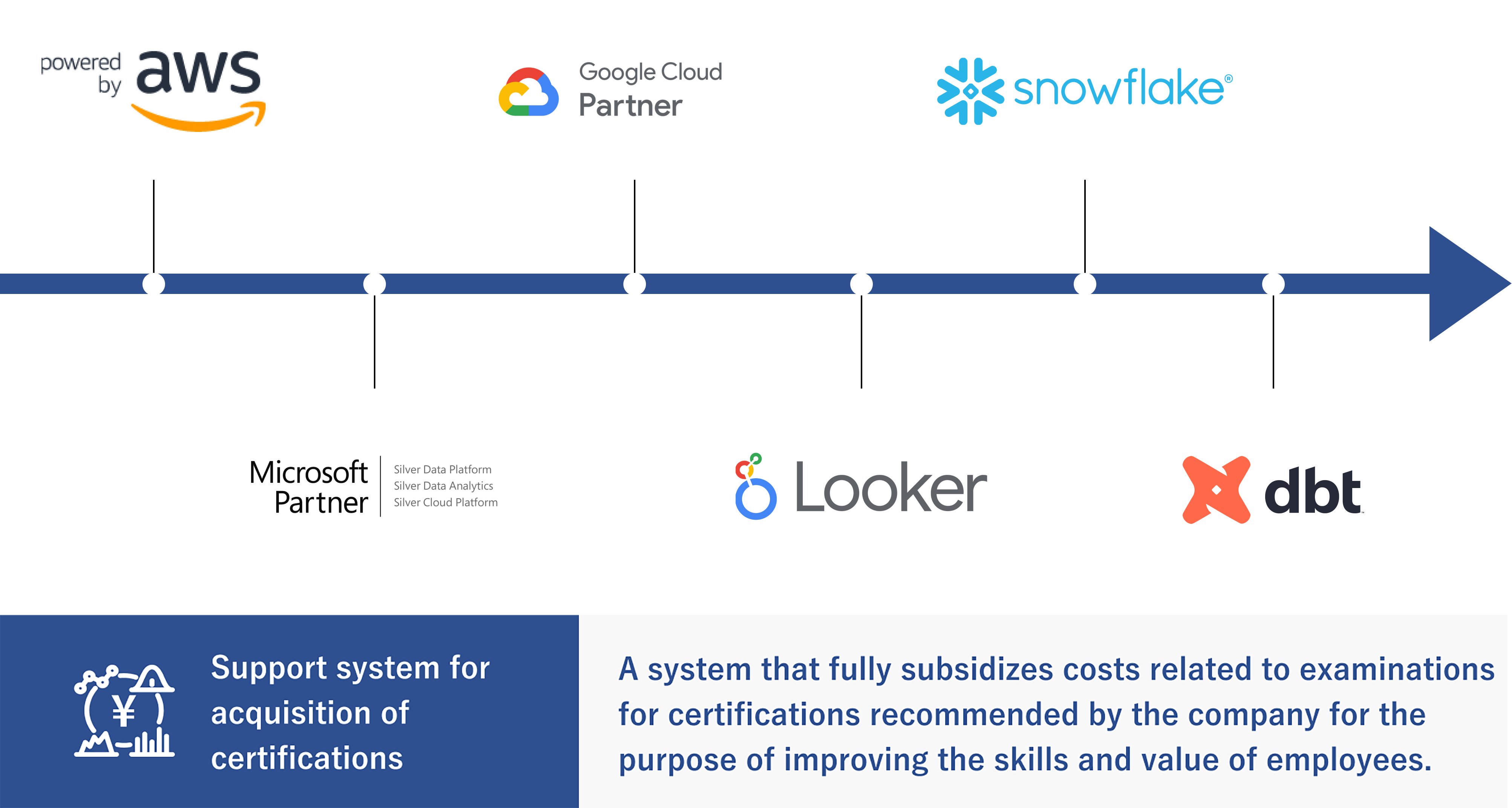 Team comprising over 100 data scientists Proven track record across industries and sectors
DATUM STUDIO has a team of more than 100 data scientists and a proven track record of using AI in the resolution of management issues for companies in a broad range of industries and sectors. To help you achieve your business goals, we can flexibly respond to needs from problem identification to planning for optimal data utilization, proof of concept (PoC), infrastructure building, AI model construction, continuous integration (CI), continuous delivery (CD), and continuous training (CT).