Domain services (DS) user focus
Improved marketing ROI based on customer analytics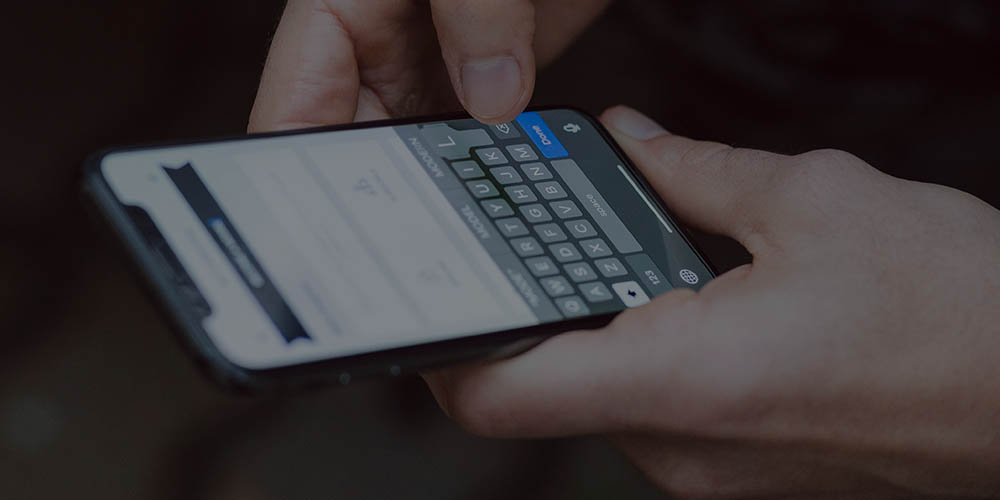 Leveraging AI predictive modeling to optimize marketing
Providing uniform communication to customers without performing customer analysis not only incurs unnecessary costs but also brings the risk of negatively impacting customer loyalty.
Employing AI-based predictive modeling, DS User Focus analyzes the targeting layers to be approached, enabling optimal marketing activities.
In addition to making your marketing activities more cost-effective, we can help you create an optimal customer experience through your communications, thereby increasing customer loyalty.
Using AI to analyze targets to gauge potential effectiveness of marketing
DS User Focus allows AI to learn from past A/B test results and attribute data to predict target audiences for whom marketing activities such as campaigns and coupons are expected to be effective. Focusing investment on the target audience identified makes possible increased marketing effectiveness and improved ROI. Approaching customer segments that can be expected to use services or purchase products without being targeted for marketing activities, or segments that are not likely to become customers even if marketing measures are implemented, will result in unnecessary costs being incurred and investment efficiency worsened. Furthermore, knowing in advance what segment of customers will only be dissuaded from using services or buying products when targeted with campaigns or coupons will make it possible to avoid unnecessary communication to that demographic and risk disengagement.
Extract users to approach with DS User Focus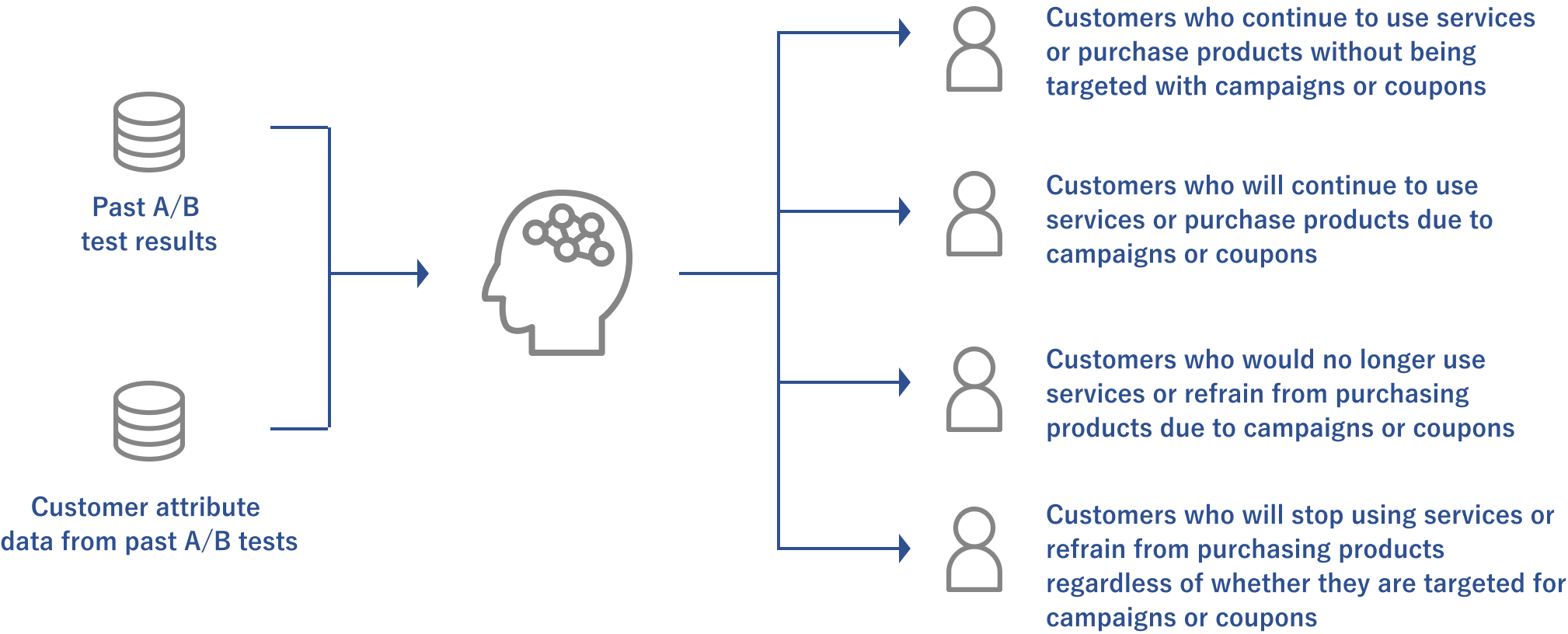 Team comprising over 100 data scientists Proven track record across industries and sectors
DATUM STUDIO has a team of more than 100 data scientists and a proven track record of using AI in the resolution of management issues for companies in a broad range of industries and sectors. To help you achieve your business goals, we can flexibly respond to needs from problem identification to planning for optimal data utilization, proof of concept (PoC), infrastructure building, AI model construction, continuous integration (CI), continuous delivery (CD), and continuous training (CT).