Partner | Google Cloud
Building an end-to-end platform to achieve DX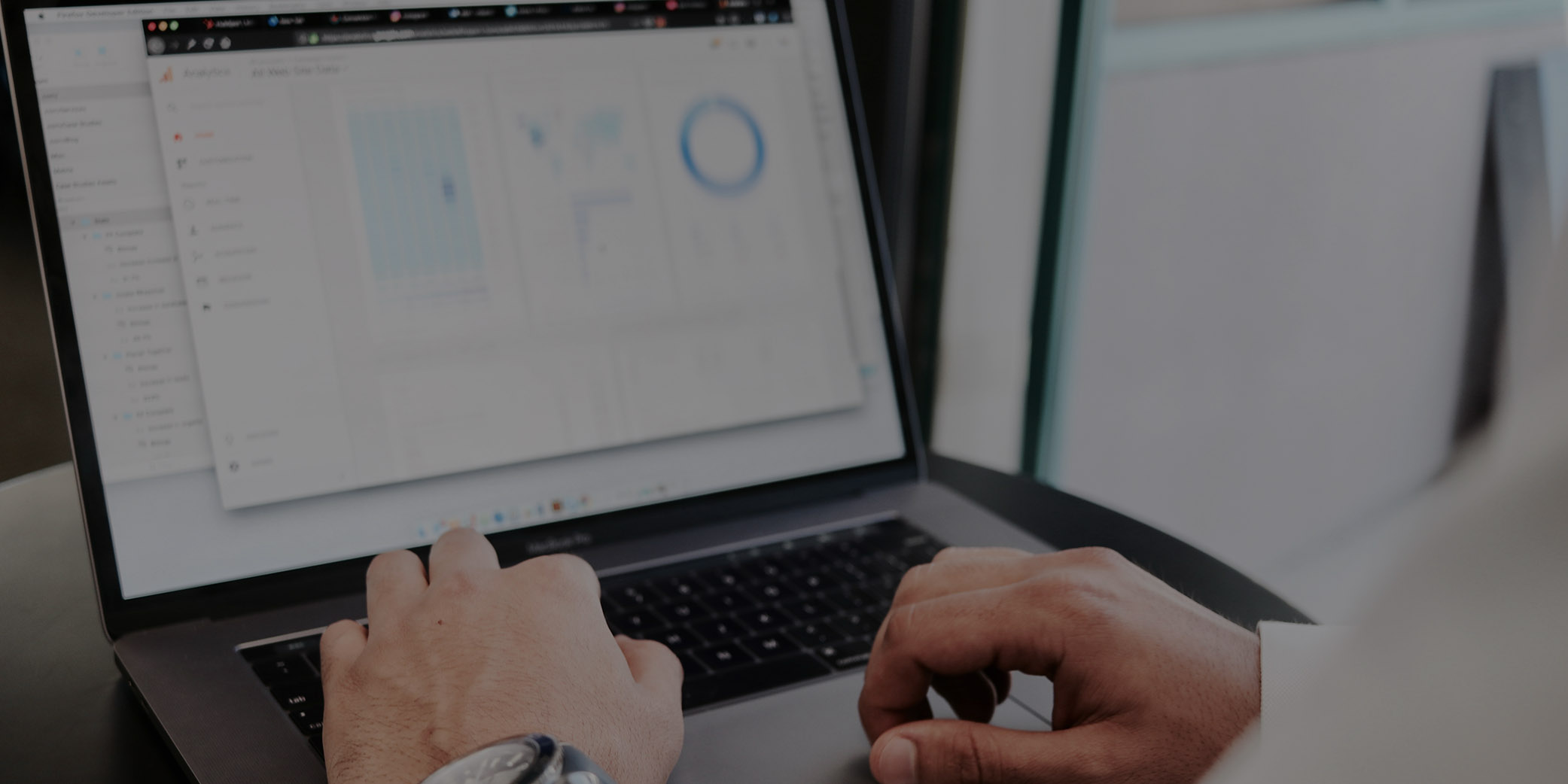 Build an end-to-end platform encompassing data infrastructure, customer data analysis engine, and marketing execution platform
While the importance of data utilization in corporate activities is increasing, there are instances where DX promotion is precluded by any of a number of issues.
Factors that hinder the shift to DX include the fact that accumulated data is not directly linked to marketing, and data aggregation, analysis, and marketing activities are fragmented. There is also the issue of different departments having different privileges and systems, which leads to data silos and prevents data analysis.
Another challenge in promoting DX is the increase in data warehouse (DWH) performance and costs as data volume grows as well as frequent data extraction requests to the IT department because each department is unable to obtain the desired information.
As a Google Cloud™ Sell & Service Partner, DATUM STUDIO believes that building an end-to-end platform is essential in achieving enterprise DX. This encompasses everything from the building of a customer analysis platform (CDP) using cloud architecture, to analysis and visualization using data, and a marketing execution platform.
A customer base that integrates various data
We support the building of a customer base that integrates the data – customer information, web data, and CRM data – necessary for data marketing, in line with the conditions, needs, and challenges of clients.
Advanced analytical services for customer visualization and segmentation
We provide analysis services directly related to marketing measures, such as the conducting of cluster analysis and user scoring and their implementation on dashboards.
Seamless data integration from dashboard to execution of measures
Segment data created according to analysis results are directly linked to marketing tools to enable the implementation of measures without the need for engineers.
Marketing team support, from strategy development to execution
Leveraging our proprietary framework, we support the development of marketing and communication strategies. Including handling marketing measures for you, we offer one-stop service.
DATUM STUDIO utilizes Google Cloud services to provide an end-to-end platform for customer analysis, an analysis engine, and a marketing execution platform for the actual implementation of measures.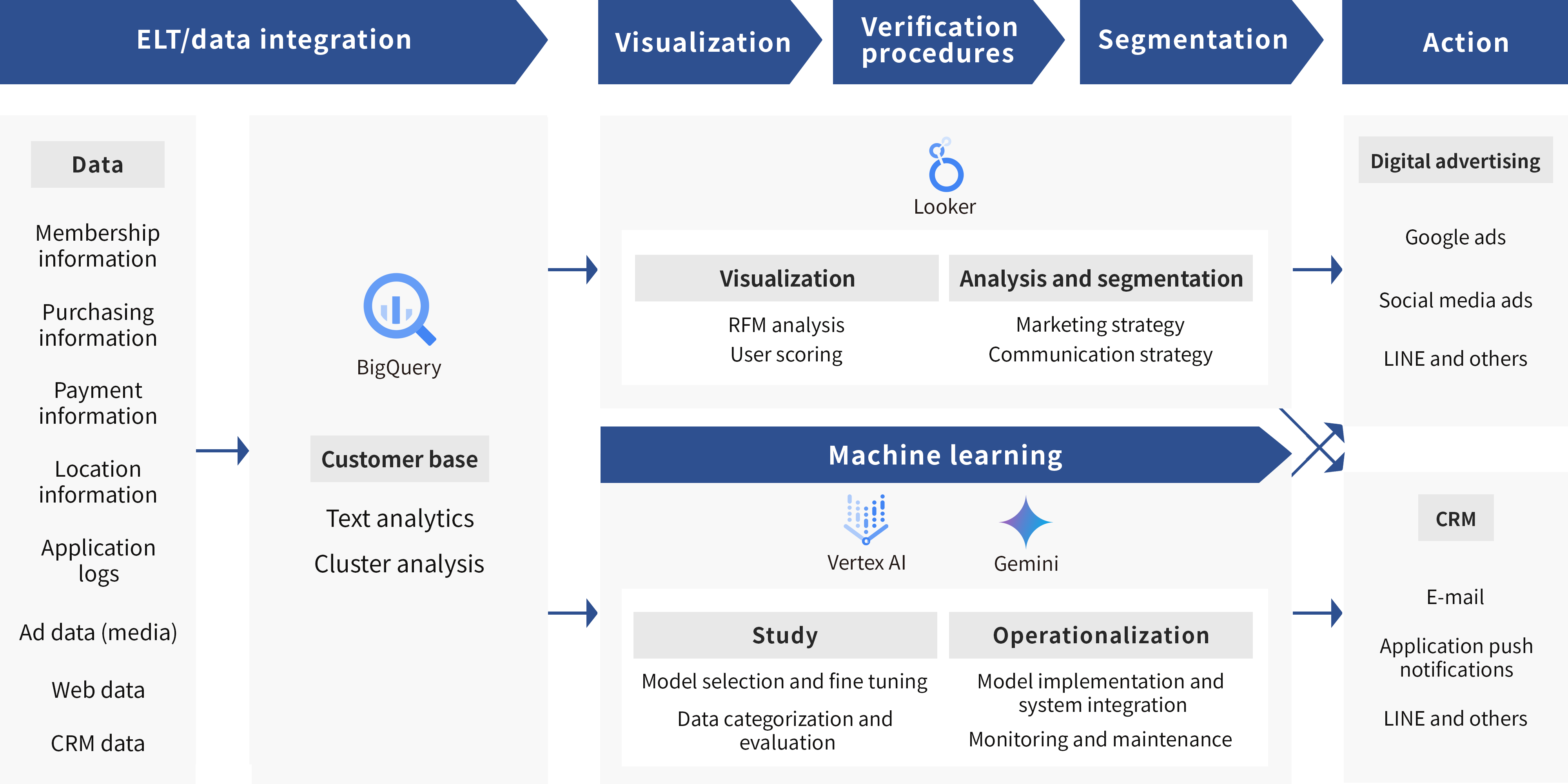 Service Menu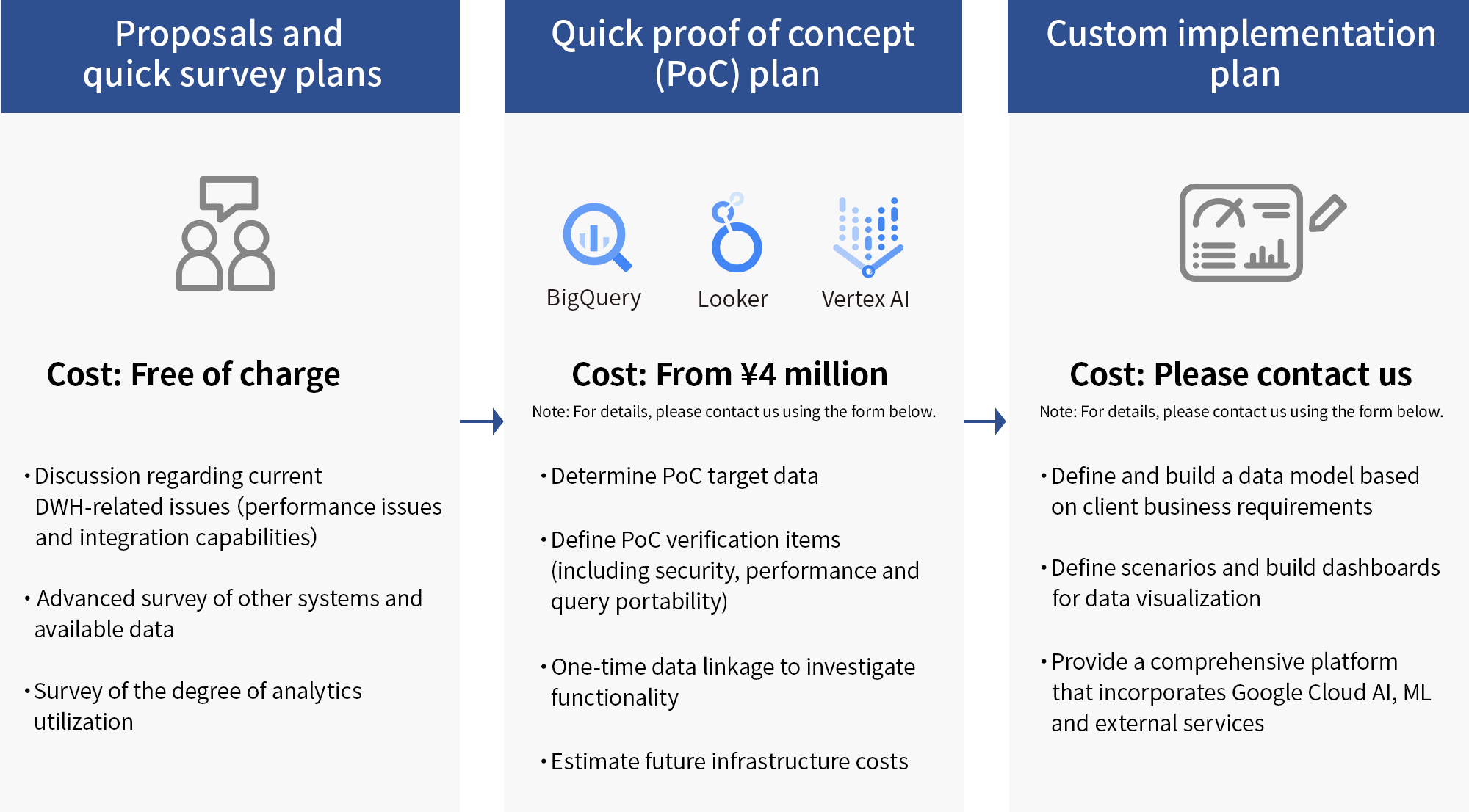 ・Google Cloud, BigQuery, Looker, and Google Ads are trademarks of Google LLC.
Team comprising over 100 data scientists Proven track record across industries and sectors
DATUM STUDIO has a team of more than 100 data scientists and a proven track record of using AI in the resolution of management issues for companies in a broad range of industries and sectors. To help you achieve your business goals, we can flexibly respond to needs from problem identification to planning for optimal data utilization, proof of concept (PoC), infrastructure building, AI model construction, continuous integration (CI), continuous delivery (CD), and continuous training (CT).